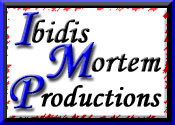 Go to the CALi Cruisers website
or
Continue Shopping
the Catalog

Copyright ©2007
Ibidis Mortem Productions




CALi Cruisers Merchandise


Category: Products






Grab this CALi Cruisers original shirt and show off your riding chops in style. Featuring the CALi Cruisers logo on the front breast and the logo plus SurfSkate on the back, it's the coolest top to wear while riding the coolest decks on the street.

This sweet stylin' truckers cap is the perfect swag to control your mane as you tear down a downhill or sweep through a bowl on your CALi Cruisers deck.



These 6" X 4.5" adhesive stickers are the perfect way to add some swag to your board, car, house, or pet dog.

Grab some now to show the world how you roll.